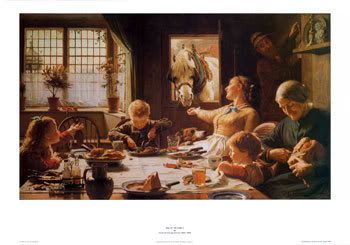 When you are planning for company, does everything have to be perfect? Of course, you want to have a delicious meal, dress nicely, and have a joyful countenance. But what about everything else? Do you stress and pressure yourself about having the entire house in perfect order? Is that even possible? (To have it in perfect order, that is.)

Here are a few questions you must ask yourself when you are planning to have company:

Why are they coming over?

Is it a business or personal relationship?

Are they family? church family?



These are all questions we must consider, because who is coming over and why they are coming over can make a huge difference.
Why are they coming over?
Are you having a realtor come over to look at your house? If so, it must be spick and span...how do you expect to sell your home if it is a mess when the realtor comes over? I don't necessarily consider a realtor company, but you may.
If you are just having a friends or family over, are they coming to see you or your house? You can make your home comfortable without it being perfect. Okay, you have a few toys out, a basket or two of laundry out, a few books out of place...are you going to enjoy yourself less if you house isn't perfect? Trust me, they will understand...especially if you have several small children. Afterall, they came to see you, RIGHT? They didn't come to inspect your home.
Is it a business or personal relationship?
This is a very important question to ask yourself. We have already discussed personal relationships: friends and family.
But what about business relationships? If your husband is having someone over to discuss business, someone like a client, try to make sure everything is clean...now, they are not coming over to see your clean house, either. But you should try to make a good impression for your husband, make sure the rooms that they will be in are clean. If they are eating with you, your kitchen or dining room should appear clean (not obviously a mess, that is), the same thing goes for your living room or office, and obviously the bathroom. If you have to take and stash some things away in a spare room or closet, that's okay. They are not doing a home inspection.
Just remember, don't stress...if they are human they will understand if things are not perfectly in order.

Are they family? church family?
Now our families usually know what state our home will be in when they come over, especially if they come unexpectedly, but again they are coming to visit with YOU! If things aren't perfect, no problem.
Trying to keep on top of things is important, but so are the relationships that you have with your children and family. If you are constantly nagging your children about cleanliness and yet your are not spending any quality time with them, how do you expect to have a good parent/child relationship. Now I am not saying to just let your house go and be a mess, but what I am saying is spending time with your children is more important than having a perfectly clean house. You can have a morning and afternoon clean-up time with your children, afterall you are teaching them life skills and they should help...they are members of the family and each member has a responsibility, but perfection isn't necessary.
Having church families over regularly is important as well. Showing hospitality is a way to reach out to church families and to get to know each other on a more personal level. They are your brothers and sisters in Christ. It also gives your children some time for socialization with other Christian families.
Now, does your house have to be perfect for church family? Let me ask you one question, did they come over to see how clean your house is? NO! They came over for Christian fellowship, they came to see you and your family, not your house! If you wait until your house is perfectly clean to show hospitality to your church family, you will never have anyone over. I know, because I have six children and my house is NEVER perfectly clean. I try to make sure things are comfortably clean...ie.: there may be extra things on the shelves, toys on the floor, books out of place, laundry baskets in the bathroom...it's not perfect, and until my children are older and there are no toddlers and preschoolers to drag things out, it won't be a perfect example of orderliness.
One thing that has stuck in my mind is something that
Mrs. Jennie Chancey's (of LAF)
mother told me once, and that is:
"If you are coming over to see my house, make an appointment. If you are coming over to visit, come on over!"


What a statement! I have had a different attitude about hospitality ever since! Thanks, Mrs. N!
Blessings!
Heather
This article was inspired by an article that was written by
Mama at Mamas Thoughts and Questions
.